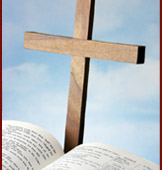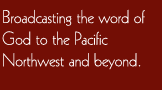 How does my church get a radio program on ACN?

How do I download ACN and LBS Network free Apps?
Mail address:

ACN Network
PO Box 31000
Spokane, WA 99223
Email: acn@acn.cc
Phone: 1-509-443-1000
The finest Christian Bible teachers and leaders in the world are all on ACN:
Focus On The Family
Pastor Bob Davis
Irvin Baxter
Dr. Chuck Missler
Alistair Begg
Chuck Swindoll
James McDonald
Adrian Rodgers
Pastor Ashley Day
Dr. Charles Stanley
Dr. Joseph Fuiten
Dr. Jonathon Hansen
Dr. Vernon McGee
Dr. Stan Monteith
R.C. Sproul
Don Gossett
Pastor Cody Francis
Dr. John G. Mitchel
Pastor Gary Randall
Dr. James Dobson
Pastor Richard Lee



The 810 Club is now able to process your credit cards with security through a Christian company.
You can now make a gift to the 810 Club on line with your credit card. Click here.
We want to thank those of you who have been providing financial assistance to the 810 Club by using your credit card on line, above.
Request the weekly email programming bulletin from the 810 Club.
Welcome to America's Great Christian Network Serving Over Two Million People in Eastern Washington State, Northern Idaho, and Northeastern Oregon and Around The World Via The Internet
---
The Wonderful One Hundred
---
Listen to Patriot Radio with Matt Shea and Kevin Wolter, sponsored by CoinsPlus, weekdays at 4pm and again at 9pm on ACN. To contact the program, email Info@coinsplus.com.
---
How To Listen To ACN and LBS Networks On Your Computer. Click Here.
---
Dr. James Dobson and his son have a new program, Dr. James Dobson's Family Talk, weekdays at 6pm, exclusively on ACN.
Have Dinner With Dobson weekdays at 6pm.
"EYE ON ______" highlights a different Eastern Washington town each Sunday at 12:30pm on ACN.
On EYE ON, host Steven Maggi will visit with people from the Yakima Valley Museum.
---
Here is a picture of the ACN and LBS icons that you will find at your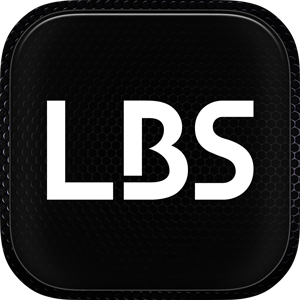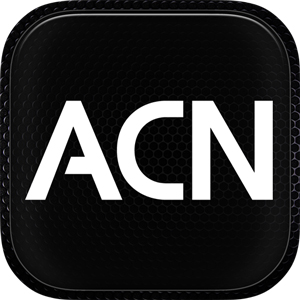 cellphone app store. Go to your app store on your cell hone and click on the black and white ACN icon and download the free app. The icons, as pictured, will be available on your phone. Simply click on the icon and the ACN network audio will start playing through your cell phone. After you download the ACN free app, then go back to the app store and download the LBS app. The iPhone and Android cell phones have the app available now for downloading.
For the Blackberry and other cell phone, click on ACN to listen to the ACN network and click on LBS to listen to the Liberty network.
---
Want a complete ACN program schedule or a schedule for any of the ACN network affiliates? Simply click on EMAIL and email us your name, full postal mailing address and the affiliate to which you listen: KSPO 106.5 FM Spokane, KTRW 630 AM Spokane, KYAK 930 AM Yakima, KGDN 101.3 FM Tri-Cities/Walla Walla, KTAC 93.9 FM Moses Lake/Othello, KTBI 810 AM Wenatchee and Central Washington.
---
If you do not already receive the 810 Club email programming bulletins, email 810Club@810Club.org now and ask to be placed on the list. Simply click on the radio.
---
ACN CEO, Tom Read, answers listener's questions that have been asked by 810 Club members. You can also email ACN with your questions. Click here for ASK TOM READ.
---
The Unchanging Word with Dr. Mitchell Now On Each Weekday At 11am.

---

Chiropractic Care * Corrective Exercises * Lifestyle Advice * Nutritional Counseling * Massage Therapy * Spinal & Postural Screenings Northpointe Office 509-464-2273 Monroe Office 509-326-3795 www.houkchiropractic.com
Hear Dr. Houk on ACN Saturdays at 6am and KTW Saturdays at 7:00am and 1:30pm. Sundays at 8:00am.
---
God, Family and Country with David Taylor
This week, on God, Family and Country, Matt Shea, Graham Hunt and Elizabeth Scott join David to discuss what's happening in Olympia during the 2015 Session. We also look at some national news related to data collection and how people can protect their privacy.

The Times for GFC:
ACN Network: Saturday 11:30am
KTW - 630 AM: Saturday 9:00am, Monday 12:30pm
---
Steven Maggi Show Guest: Juan Williams
This week on the Steven Maggi Show, we've got a couple of great guests. Up first, Fox News commentator Juan Williams talks about race in America today....it's been 50 years since the Selma march and a lot of progress has been made, but there's still problems. Later in the show, you'll meet one of America's most respected psychiatrists, Dr. Allen Francis, as he discusses the over-medication of America.
The Times for The Steven Maggi Show:
ACN Network: Saturday 7:30am Sunday: 12:00pm
KTW 630 AM: Saturday: 8:30, 11:30am Sunday: 8:30am
---
IT SEEMS TO ME with TOM READ Guest: Irvin Baxter - National Talk Show Host
Irvin Baxter hosts the daily Politics and Religion live talk show on KTW 630 AM in Spokane and KTAC 93.9 FM in Central Washington. He is considered a national expert on Bible Prophecy. Irvin and program host Tom Read will discuss the prospects for war in the Middle East and our relations with Israel and the latest news.
ACN Network: Saturday 6:30pm Sunday 7:00am, 3:30pm, 6:30pm
KTW - 630 AM: Saturday: 6:30am, 8:00am, 10:30am, 1:00pm, 6:30pm Sunday: 7:30am, 5:30pm
---
JOHN LOEFFLER'S STEEL ON STEEL - The Alternative News Radio on KTW Sundays at Noon and now on ACN with a special ACN program Saturdays at 6pm.
03/28/2015 The Clash of Worldviews

Latte, latte, my kingdom for a latte! You guessed it! The boralogue this week features King Richard III and Starbucks, though admittedly not in the same sentence. After 529 years, the remains of King Richard III were transported to their final resting place. John recaps Richard's ruthless rise to the throne and shows how politicians haven't changed much. Also, it seems the Starbucks plan to discuss race with its customers ended as quickly as it began. John shares a conversation he had with a barista this week that contained two things the barista wasn't trained for - confronting logic and critical thinking.

First up this week, Andre Schutten (www.arpacanada.ca), General Counsel and Ontario Director for the Association for Reformed Political Action, analyzes the religious freedom case of Loyola High School in Montreal, which the Canadian Supreme Court upheld this week providing Christian schools with the right to teach ethics the way they see fit.

What happens when you wake up and suddenly realize that your church has been hijacked by a surreptitious new message? Chelsen Vicari (www.theird.org), Evangelical Program Director at the Institute on Religion and Democracy, discusses her new book Distortion: How the New Christian Left is Twisting the Gospel, revealing how progressivism is slowly changing the evangelical church.

Finally, Vern Westgate (www.vernwrites.com), retired Air Force vet and NASA engineer, joins us in the studio to examine the latest National Geographic cover story "The War on Science," that was featured on the March 2015 magazine cover. Vern tackles the scientific fallacies and presuppositions behind man-made global warming and the big bang theory and questions the new scientific method.

Join us for our Section 6 intelligence briefing, featuring analysis by John on important stories highlighting emerging geopolitical trends around the world.

Like us on Facebook at the Steel on Steel page and remember to join Praying for Persecuted Christians on Facebook for the latest information concerning Christians suffering for their faith around the world.

IMPORTANT NOTE: John has lost one of his sponsors due to sudden unemployment. We need a new family to step forward as a participating sponsor to keep John on the air. Email ACN@ACN.cc and tell us the monthly amount you can invest in freedom by helping to sponsor John.
Steel on Steel is made possible and sponsored by
Eric Katzer of Westcoast Window Cleaning of Spokane. Phone 509 325 9484.
---
ACN announces the program "Hear It Again". The purpose is to hear again some of the great Bible teaching radio programs of the 40s and 50s. The series is now presenting historic programs of the Old Fashioned Revival Hour. "Hear It Again" is being aired Sundays at 10pm.
The story of the Old Fashioned Revival Hour traces the history of religious broadcasting in the United States. For the background and history of this program that featured Dr. Charles E. Fuller, click on the FULL STORY.
---
As heard on ACN - Click above Banner for more information on Purity Products.

---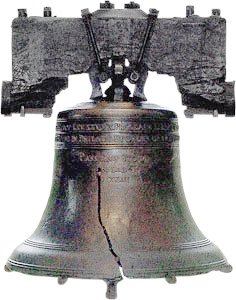 Mity Mike says, "KTAC is now an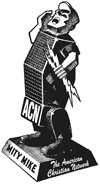 affiliate of the
Liberty Broadcasting System".
ACN - Its All You Need