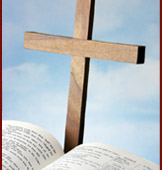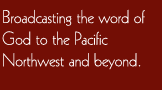 How does my church get a radio program on ACN?

How do I download ACN and LBS Network free Apps?
Mail address:

ACN Network
PO Box 31000
Spokane, WA 99223
Email: acn@acn.cc
Phone: 1-509-443-1000
The finest Christian Bible teachers and leaders in the world are all on ACN:
Focus On The Family
Pastor Bob Davis
Irvin Baxter
Dr. Chuck Missler
Alistair Begg
Chuck Swindoll
James McDonald
Adrian Rodgers
Pastor Ashley Day
Dr. Charles Stanley
Dr. Joseph Fuiten
Dr. Jonathon Hansen
Dr. Vernon McGee
Dr. Stan Monteith
R.C. Sproul
Don Gossett
Pastor Cody Francis
Pastor Tony Magana
Dr. John G. Mitchel
Pastor Gary Randall
Dr. James Dobson
Pastor Richard Lee



The 810 Club is now able to process your credit cards with security through a Christian company.
You can now make a gift to the 810 Club on line with your credit card. Click here.
We want to thank those of you who have been providing financial assistance to the 810 Club by using your credit card on line, above.
Request the weekly email programming bulletin from the 810 Club.
Welcome to America's Great Christian Network Serving Over Two Million People in Eastern Washington State, Northern Idaho, and Northeastern Oregon and Around The World Via The Internet
---
---
How To Listen To ACN and LBS Networks On Your Computer. Click Here.
---
Dr. James Dobson and his son have a new program, Dr. James Dobson's Family Talk, weekdays at 6pm, exclusively on ACN.
Have Dinner With Dobson weekdays at 6pm.
"EYE ON ______" highlights a different Eastern Washington town each Sunday Noon on ACN.
This Sunday the Eye is on Spokane, Washington.
---
Here is a picture of the ACN and LBS icons that you will find at your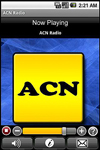 cellphone app store. Go to your app store on your cell hone and click on the yellow and black ACN icon and download the free app. The icons, as pictured, will be available on your phone. Simply click on the icon and the ACN network audio will start playing through your cell phone. After you download the ACN free app, then go back to the app store and download the LBS app. The iPhone and Android cell phones have the app available now for downloading.
For the Blackberry cell phone, click on ACN to listen to the ACN network and click on LBS to listen to the Liberty network.
---
Want a complete ACN program schedule or a schedule for any of the ACN network affiliates? Simply click on EMAIL and email us your name, full postal mailing address and the affiliate to which you listen: KSPO 106.5 FM Spokane, KTRW 630 AM Spokane, KYAK 930 AM Yakima, KGDN 101.3 FM Tri-Cities/Walla Walla, KTAC 93.9 FM Moses Lake/Othello, KTBI 810 AM Wenatchee and Central Washington.
---
If you do not already receive the 810 Club email programming bulletins, email 810Club@810Club.org now and ask to be placed on the list. Simply click on the radio.
---
ACN CEO, Tom Read, answers listener's questions that have been asked by 810 Club members. You can also email ACN with your questions. Click here for ASK TOM READ.
---
The Unchanging Word with Dr. Mitchell Now On Each Weekday At 11am.

---

Chiropractic Care * Corrective Exercises * Lifestyle Advice * Nutritional Counseling * Massage Therapy * Spinal & Postural Screenings Northpointe Office 509-464-2273 Monroe Office 509-326-3795 www.houkchiropractic.com
Hear Dr. Houk on ACN Saturdays at 6am and KTW Saturdays at 7:00am and 1:30pm. Sundays at 8:00am.
---
Free America Radio with Steven Maggi Guest: Nebraska Senator and Governor Bob Kerrey.
The former senator will discuss with Steven his opinion on where this country is headed.
The Times for Free America Radio:
ACN Network: Saturday 7:30am Sunday: 12:00pm
KTW 630 AM: Saturday: 8:30, 11:30am Sunday: 8:30am
---
IT SEEMS TO ME with TOM READ Guest: Voice of Expo 74
Host Tom Read will discuss his youthful days as the Voice of Expo 74. He will also try to work in answer to some listener questions. Expo is celebrating it's anniversary next month.
ISTM will be aired at the following times:
ACN Network: Saturday 6:30pm
KTW - 630 AM: Saturday: 6:30am, 8:00am, 10:30am, 1:00pm, 6:30pm Sunday: 7:30am, 10:00am 5:30pm
---
JOHN LOEFFLER'S STEEL ON STEEL - The Alternative News Radio on KTW Sundays at Noon and now on ACN with a special ACN program Saturdays at 6pm.
04/19/2014 So What's the Western Range War All About?

Happy Easter, everyone. First time in a while Eastern and Western dates for Easter fall on the same date.

Most people don't get mad for no reason. So why then are so many farmers, ranchers, and property holders fuming at the Bureau of Land Management and other government agencies? John's boralogue points out that understanding what's at stake at different levels of reality from environmental to financial makes it easy to understand why.

Then we'll continue this thread in a spirited discussion with James Simpson (www.examiner.com), who details all the financial dealings surrounding the Bundy ranch issue in Nevada. It's far more than the mainline media reported.

Next, after Malaysian Airlines Flight 370, we posed the possibility of using an airplane to deliver a homemade nuclear bomb. Of course one should ask if that's really feasible? Robert Gleason, author of The Nuclear Terrorist (www.thenucleaterrorist.com), says sadly so, especially since security around the world's nuclear facilities is appallingly weak, making the theft of uranium and plutonium easy to accomplish.

IMPORTANT NOTE: John has lost one of his sponsors due to sudden unemployment. We need a new family to step forward as a participating sponsor to keep John on the air. Email ACN@ACN.cc and tell us the monthly amount you can invest in freedom by helping to sponsor John.
Steel on Steel is made possible and sponsored by
Eric Katzer of Westcoast Window Cleaning of Spokane. Phone 509 325 9484.
---
3201 N. Division St. Spokane, WA 877-827-COIN www.coinsplus.com
---
TRUE WEALTH with KEVIN WOLTER
True Wealth is a weekly radio program discussing money and investing from a biblical perspective. True Wealth is sponsored by COINSPlus in Spokane, Washington. COINSPlus is the largest rare coin and precious metals dealer in the NW United States. In our current economic uncertainty it is difficult to know what we are to do with the financial blessings that God has bestowed upon us. Kevin Wolter shares his views and opinions on what the bible tells us about True Wealth, capital preservation and financial stewardship in light of current economic and political events. (Provided by CoinsPlus)
Saturday at 10:00am on ACN and Sunday at 3:00pm on KTW and Thursdays and Fridays at 2pm on ACN.
---
ACN announces the program "Hear It Again". The purpose is to hear again some of the great Bible teaching radio programs of the 40s and 50s. The series is now presenting historic programs of the Old Fashioned Revival Hour. "Hear It Again" is being aired Sundays at 10pm.
The story of the Old Fashioned Revival Hour traces the history of religious broadcasting in the United States. For the background and history of this program that featured Dr. Charles E. Fuller, click on the FULL STORY.
---
As heard on ACN - Click above Banner for more information on Purity Products.
---